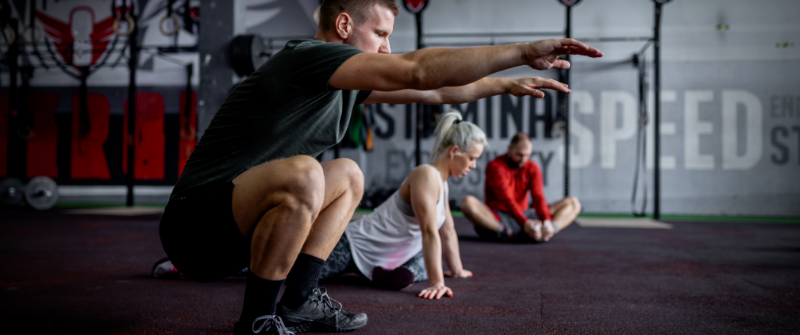 Losing clients is a common occurrence for gyms and fitness studios. Research by Preventive Medicine Reports shows that about 50% of new gym members quit within three months after signing up. However, this doesn't make losing a client any easier.
Lots of questions arise when you learn that a member has quit. The most common usually is whether you could have done more to keep them coming back.
Some of the things that make members quit may be out of your control, but the answer is usually "yes" in many cases. This is important, as a 5% retention rate can increase profits by up to 95%. Here is an overview of five common reasons why members quit and what you can do to stop it.
1. They Aren't Reaching Their Goals
People go to the gym with specific goals in mind. Many are looking to lose weight and get slim, fit bodies. Others want to build their muscle mass and boost their energy. Others want to lead a healthy lifestyle, as exercising can prolong one's natural life expectancy.
Unfortunately, achieving many of these goals takes time. For example, many people looking to lose weight expect to see results in days or weeks. However, some have to exercise for months and adopt other weight loss solutions such as dieting. Similarly, muscles don't grow within a week, and many people looking to build their muscle mass have to train hard and consistently for months or years.
The Solution
This problem has two solutions: helping members set achievable goals and showing them their progress over time. Clients need to understand that becoming fit takes time, and they will not have unrealistic expectations when they set realistic goals. However, you may need to take into account unique factors such as lifestyle. Consequently, be open to recommending dieting plans and other weight loss solutions.
Additionally, clients will be motivated to keep exercises when they learn that they have been making progress. Finally, you can suggest using a range of apps designed to track changes such as the number of calories burnt and muscle gain.
2. They Lack Motivation & Championing
Exercising is hard, sweaty work. However, while it benefits the individual, many people still appreciate being championed and recognized for their efforts.
Motivation and championing can mean the difference between a client leaving (and going somewhere they will get recognition) and staying. Lack of championing makes the members feel unappreciated, while lack of motivation denies them the inspiration they need to keep exercising.
The Solution
Motivation and championing are two aspects of good customer service. They are simple to do, and they will help you retain and attract more clients.
Your clients will feel motivated by simple, reassuring comments like, "You've been making great progress this week, Jack. Keep it up!" Championing may take some more doing. For example, some experts recommend recognizing hard-working members on the gym's social media pages (with their consent, of course). This will make them feel motivated and give your brand more exposure, attracting more leads in the process.
3. The Classes Aren't Engaging Enough
There is a method to exercising, and many people look up to their trainers to guide them. Consequently, gym classes are among the most important factors clients consider before signing up. They expect lively classes where they will be inspired to exercise and attain their goals. So you can imagine their disappointment if they find that your classes aren't as engaging as advertised.
The Solution
Several factors go into making a class engaging. These factors include spacious spaces where members can train and the necessary training equipment.
However, the trainer is the most important factor, as the members look up to him/her to help them achieve their goals. A good trainer should be inspiring and make exercising feel easy. As such, ensure that you hire a qualified trainer with the right people skills to appeal to your clients. You can also use training apps to supplement your classes.
4. They Don't Feel Like They Belong
Fitness centers have been evolving into communities of like-minded people motivated by staying fit and healthy. A community gives members a sense of belonging, motivating them to keep exercising as they get inspiration from their peers.
Communities don't just grow spontaneously – the gym needs to create a sense of community. But, unfortunately, most fitness center don't know how to go about this.
The Solution
There are several ways to go about creating a community. One of the best approaches is to encourage teamwork in classes. Again, you will need a people's person for a trainer who can lighten up the place and bring everyone together.
Setting challenges for these teams also helps strengthen the peers' relationships. These can be simple challenges, such as seeing which team will burn the highest number of calories by the month's end. Additionally, being active with your clients on social media platforms such as Instagram and Facebook also helps.

5. The Gym is Disorganized
Gyms have come a long way from studios with dilapidated walls and the stench of sweat in the air. Many clients expect state-of-the-art exercising equipment, from jumping ropes to treadmills. They also expect everything to go smoothly – they don't want to wait in line to use some training equipment or have to see the manager to solve issues with payment.
The Solution
The manager is responsible for keeping everything running smoothly and giving members a positive experience. As such, ensure that you hire a manager with the right qualifications and experience.
Using innovative technology can also help keep things running smoothly. For example, you can develop a business app that allows users to book their training hours based on their personal schedules. Additionally, you can use automatic billing software to avoid complications with payments.
Final Thoughts
Losing clients is common in the fitness industry. However, you can retain more clients by meeting their requirements. These are some of the most common reasons why clients cancel their membership to a gym or fitness center. Fortunately, they can all be remedied, as explained. The ultimate goal is to give your clients the best customer experience possible.
Get in touch with NEXO Fitness Solutions today for insurance policies you can trust.
Categories
Fill out a short form to contact us with your questions or to receive a customized quote.
Recent Posts