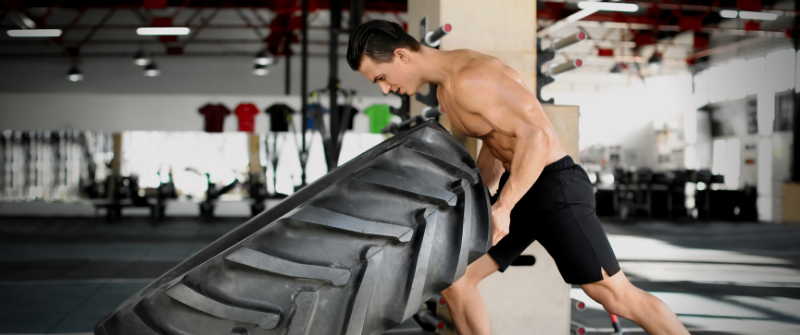 As a gym owner, it is crucial to understand that your gym's identity and success are often dependent on how you stock your gym. In fact, according to the IHRSA Health Club Consumer Report, eight of the top ten club attractions cited by gym members are equipment-related. That is why gym operators and owners need to realize how critical it is for them to invest in the right gym equipment and know when it is time to upgrade their machines.
For many, this may be a complicated process, as funds are often an issue when owners are looking to purchase new gym equipment, or these owners may not really know when the right time to upgrade their gear is. Fortunately, with a few tips, this buying process does not have to be as complex as you may think. In the following guide, we will walk you through the many reasons why and when you need to upgrade your gym equipment and how to secure the money you need to purchase this gear.

Upgrading Equipment Allows You to Compete with the Latest Technology
We live in a time where technology is continuously being updated, and as a consequence, our products and our services are seeing upgrades all the time. As a result, gym-goers often expect that their gym will follow suit with these updates and always carry these latest improvements when it comes to their cardio equipment.
This means that when people work out at a gym, they want to be able to use the newest machines. Machines that communicate with their smartphones or smartwatches and make the workout experience more intense and enjoyable than ever before. Because of this demand, unless your gym contains the latest technology when it comes to your fitness gear and equipment, you may soon start seeing your gym members heading to your competition based on their newer fitness products.
Upgrading Equipment Helps Retain Current Members
Most businesses know that marketing to existing customers is a proven money-maker. This is because it is more profitable to upsell current customers than to acquire new ones. For these reasons, it should be every gym's top priority to find ways to improve customer loyalty and retention.
Luckily, upgrading gym equipment and bringing in newer models is often linked with upselling and helping you market more services to your current members. For instance, new cardio units today are designed to work with boot camp classes and HIIT circuit training classes, which are popular workouts that are in high demand by younger demographics. Offering these classes and this type of equipment to your current members can significantly help boost your overall retention rates.
Upgrading Equipment Improves Your Image
Taking the time to introduce new and improved equipment into your gym can become a brand differentiator. Plus, it sends a message to your members that you are willing to invest in them and offer them a better workout experience.
Generally, older machines and gym equipment can create a stale environment. They also result in hefty maintenance costs that can add up quite quickly. Instead of wasting money on making these repairs and constantly trying to fix older models that your members do not really care for. Use this money to purchase new models that can benefit you for years to come.
Upgrading Equipment Allows You To Keep Up With Fitness Trends
The exercise environment we are in is incredibly dynamic, often changing to fit people's unique wants, needs, and desires. That is why investing in the latest equipment and gear is an absolute necessity if you are a gym owner or work in the health and fitness industry.
Take, for example, the stair-climbing machine. It has gone through a resurgence in popularity the last few years, while elliptical machines, treadmills, and stationary bicycles have lost some influence. In fact, according to IHRSA research, popularity has grown by 27% for stair climbing machines, the highest increase of any fitness equipment used. As a result, as a gym owner, if you are not staying up with these trends, you can be losing a good chunk of members or potential new gym-goers looking to optimize on the latest fitness shifts.

Make These Updates Possible With Gym Equipment Financing
Investing in new gym machines and equipment can be an exciting time for gym owners. Unfortunately, it can also be quite painful, especially when it comes to the financial aspect. The rate at which fitness equipment advances today can make updating equipment financially difficult and create huge issues for gyms trying to maintain a competitive edge and a healthy income.
Thankfully, with the right help, the process of obtaining this gear does not have to be as stressful as you may believe it to be. When you decide to invest in gym equipment financing, you can get the help you need to update your fitness equipment in no time and ensure you can continue to grow your business without the financial headache that tends to follow this investment.
Let NEXO Help You Upgrade Your Gym Equipment
NEXO Fitness Solutions was created with the goal of solving the hardships that many gym facility owners face. Today, the company is made up of a passionate and skilled team that is dedicated to helping fitness facilities with their biggest challenges. As a result, when you work with us, we become your one-stop-shop for all of your critical needs.
At NEXO, we not only offer you business marketing and insurance services, but we also provide you with equipment financing, which can ensure you get the capital you need to purchase the gear and machines you want.
That is why, if you are looking to upgrade your gym equipment, don't wait. Contact us today, and let us show you what we can do for you and your gym.
Categories
Fill out a short form to contact us with your questions or to receive a customized quote.
Recent Posts