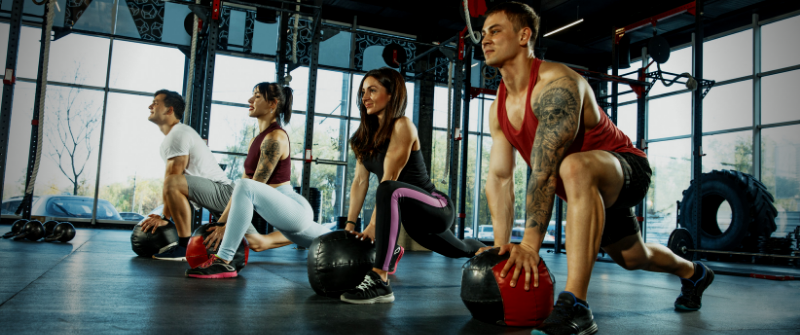 As a gym business owner, the costs of owning a gym can be endless. Everything from rent, utility bills, certifications, licenses, insurance, and staff salaries can take a major toll on your finances. Worse yet, this list does not even cover half of the required fees.
One of the more costly expenses that gym owners have to deal with is the gym equipment and the machines they need to purchase. And unfortunately, this investment cannot be put off as you cannot run a gym without the right equipment, gear, and machines that your members want. Plus, you will likely need to have more than one station or machine in place. Fortunately, obtaining these necessary items does not have to be as expensive as you may think. This blog will show you exactly how you can save big on the gym equipment you buy while ensuring your establishment is adequately furnished.
Consider Getting Used Equipment
One of the best ways to lower costs is to consider getting used gym equipment instead of getting everything brand new. Typically, the majority of all used gym equipment that is sold or bought will fall under three basic categories, including:
Working Condition (As-Is)
Service and Cleaned
Remanufactured

Depending on the type of used product you purchase, the price you pay will also differ dramatically. For instance, the least expensive and most affordable used gym equipment is typically the "as-is" equipment. Generally, you will buy these machines just as they are right out of the warehouse. Meaning that most of these machines will allow you to get your workout in but without the extra bells and whistles that many pieces of equipment may have.
However, if you are looking for something more, you can opt to have a used machine cleaned and serviced. Many used pieces of gym equipment have some worn-out parts, which can cause some potential issues if they break down or start to fail. Fortunately, when you pick the service and clean option, you can have all the heavily worn and used parts replaced to ensure a longer shelf-life for your equipment
In comparison, if you want a used machine that will operate for the long term, then it may be best that you choose to get the product remanufactured. What does this mean exactly? Simply put, a remanufactured machine is a piece of equipment that is basically re-build to look and feel just like new, including everything from the mechanical parts to even the coating on the outside. But before you decide to get a piece of equipment remanufactured by just anyone, it is essential that you pay attention to the dealer you are working with, as the quality of the work can vary substantially depending on the dealer you use.
At the end of the day, no matter what type of used equipment you decide on, as long as you have the machines properly tested to ensure they are in good working condition, you can have the gear and equipment that make your members happy and save thousands of dollars in the process.
Do Your Research
Another way to save money on gym equipment is to do your research. This means that before you buy any new or used exercise equipment and machines, make sure you check reviews from customers who have purchased the products before or look on fitness sites for first-hand accounts. You may discover that the reviews indicate the machine is not worth the money or does not function properly. You may even stumble onto advice about similar devices that are worth half the price but are just as good.
Once you are able to narrow your search to a few decent products, make sure, you search out these models online and at several sporting good stores. This can help you find what constitutes a fair price and better prepare you to negotiate if you plan on buying a significant number of machines.
Low-Cost Financing
A final way to save on gym equipment is to obtain low-cost financing through a small business loan that provides you with the capital you need to purchase the fitness equipment you want.
Typically, if you are planning to stock your gym with small necessities such as mats, fitness bands, dumbbells, and other gear- you will be better off buying these goods outright. Plus, you will have a couple of business financing options to choose from, depending on the kind of inventory you are planning on purchasing.
However, if you want to buy larger machines such as ellipticals, squat racks, and treadmills, you will want to look into equipment financing. With this type of financing, your lender will provide you with all or most of the money you need to purchase the machines. But you will have to repay this amount, plus interest, over time. And only after you have fully paid down your loan will you own your gym equipment.
Usually, the exact amount of money you will qualify for will significantly depend on the gym equipment's projected resale value, as the equipment itself is what secures the loan.

Let NEXO Help You Get the Gym Equipment You Need
At NEXO Fitness Solutions, we are a passionate team dedicated to helping fitness facilities with their biggest challenges. We created NEXO not only to solve the hardships and difficulties faced by facility owners like you but also to offer you the insurance, marketing services, and equipment financing you need.
Due to our experience, resources, and dedication, we make the buying process more accessible than ever with our online efficiency, quick response times, and excellent customer service. That is why if you are looking for ways to purchase gym equipment and want to ensure you save big- contact us today, and let us show you how we can help you and your business.
Categories
Fill out a short form to contact us with your questions or to receive a customized quote.
Recent Posts