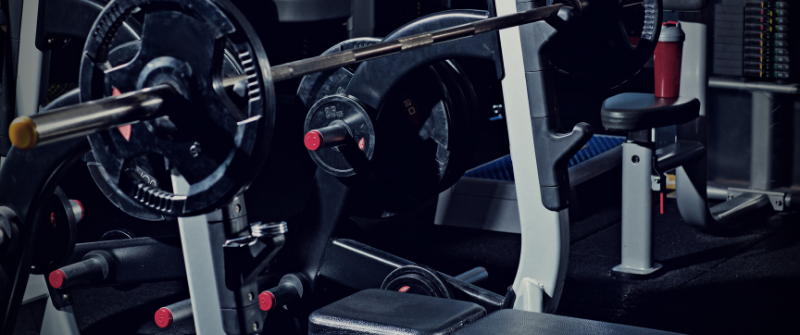 With interest rates at record lows, the time to invest in your business is now. For gym owners, few things are more valuable for attracting clients than new, top of the line equipment. While gym equipment can be expensive, dilapidated and worn equipment can create serious hurdles to attracting the level of business you need for success.
Though major costs of new equipment can seem daunting, leveraging competitive interest rates to finance new investments can boost your cash flow without breaking the bank. Rather than having profits suffer from the embarrassment of old equipment, financing plans break up your payments into a convenient, predictable monthly schedule, while still giving you the new tools you need to start seeing return on your investment now.

How equipment financing works
Equipment financing is highly customizable to the unique situation of your gym and cash flow, but is essentially a loan from a financial institution paid back on a set schedule, while you get your equipment right away. Like other types of financing, this will be dependent on credit scores and existing debt burdens, but for gyms these purchases can be surprisingly easy to get approval. Though situations may always differ, equipment financing is usually a low risk loan for lenders. They know that the equipment will get right to work increasing your gym's cash flow.
Financing gym equipment offers a lot of ways to customize your specific agreement based on your needs. Payment schedules can be highly flexible to accommodate your needs and not create undue financial stress. Installation, equipment insurance, and maintenance plans can all be bundled into one loan with the equipment price to offer convenient and predictable payments. Some lenders are able to structure loans as lease agreements with a purchase option as well, offering tax breaks for payments.
Flexibility through equipment financing
Financing new gym equipment gives you all the ROI advantages of a major purchase without burdening your resources with one lump payment. Since you start seeing gains from your investment as soon as the equipment is live in your gym, you immediately get a boost to your cash flow. Lenders want your business to succeed, and you can easily acquire financing that is less monthly cost than your equipment is gain.
Financing often can be done for no money down, and with interest rates reaching record lows deferring payments over monthly installments won't massively increase loan payments. Saving money on big purchases means that you can make more investments in your business, leverage resources for other improvements, or enjoy increased profits and cash on hand in case of emergency.
Financing equipment can offer unique tax advantages as well. For financing structured as a lease, often payments for rented equipment can be deducted against your income on taxes, offering you potentially a ton of savings. Through section 179 of tax code, equipment costs can also be deducted as one-time total cost giving you the possibility of a large one-time tax break. Financing can also offer customized flexibility on what equipment is an asset of your gym, and what is leased with an option of later purchase. This can give you many extra tools to create advantageous situations for occasions such as valuations, tax assessments, and business insurance.
Financing for gym equipment can be incredibly refined and customized for your specific circumstances, but due diligence is always necessary in financial matters and investments into your livelihood. Make sure to consult with experts in equipment financing and get the answers to any questions you may have. Tax laws can differ greatly by business organization and locality, so make sure to consult your accountant before making any major financial plans.

Improve cash flow without the down payment
Putting off replacing old and unattractive equipment only decreases cash flow. Gyms are a competitive business, and your members may not complain about old equipment rather than just thinking about moving to the gym down the street. Keeping your community happy and providing excellent facilities and tools is how you stay on top. Financing equipment gives you the freedom and flexibility to make those investments when you need to without having to put off upgrades longer to save up capital.
When you contract a trainer or hire an employee, you know that they will cost you over time. You also hope, however, that they will get straight to work making your gym the best it can be for your members. With equipment financing, you can leverage this same strategy but with high quality, reliable gym equipment instead of a resume and some hope. You know that your equipment will carry a monthly expense, but you also know that the return on that investment will outpace the planned expense for the cost.
Running on old and unreliable equipment accomplishes the same thing as running understaffed-- you're not saving money, you're losing money as members' experiences and your gym's appeal suffer. Maintaining a solid cash flow for a business means knowing when to make proper investments to enable continued success.
Reinvesting in fitness
Your gym thrives because of its members who feel at home, safe, and supported within those walls. You want them to feel that same feeling when they walk in every day, and the best way to ensure that they are satisfied is to invest in better equipment, so they have better experiences. New equipment makes your gym feel and look clean and modern, it can work hard for years, but most of all new equipment tells your members that you will invest back into where your money comes from-- their fitness.
At Nexo, we know the gym business in and out through our wealth of experience in a wide range of services for the fitness industry. We've partnered with leading financial institutions to be able to offer competitive equipment leasing packages customized for the fitness industry, by the fitness industry. If you'd like to learn more about how equipment leasing can jumpstart your cash flow, don't hesitate to contact us today.
Categories
Fill out a short form to contact us with your questions or to receive a customized quote.
Recent Posts