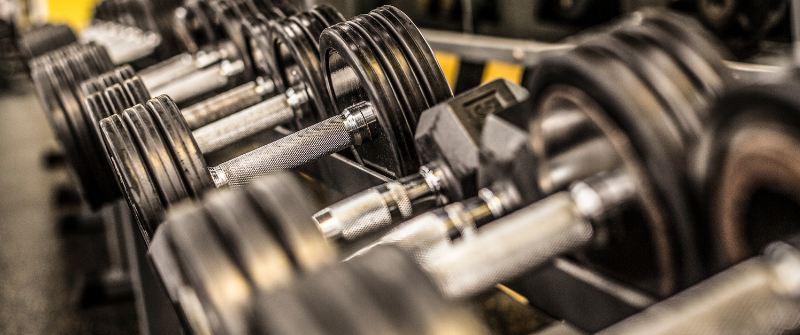 Owning a gym business means you'll need insurance. Not just basic insurance, but the kind of insurance that is made especially for like-minded professionals like yourself. Owning a gym business means that you can't rely on a policy that primarily mitigates perils and liabilities that are more specific to the hospitality or food and beverage industries or basic coverage, you need insurance that protects your business against the real possibilities you'll encounter as a fitness or gym owner.
That's why it's important to take time when evaluating your current expectations of being a successful gym business owner against the realistic ones. Without the right safety net, you risk having to manage the ever-increasing costs of being in business.
At NexoFit, gym business insurance is made easy. We offer gym and fitness professionals affordable, yet comprehensive options they can use to adjust their coverage so that it accommodates their gym or fitness facility needs as necessary. Here are some options to consider in addition to gym business liability insurance.

Property Damage
Damage is an all too present danger for gym and fitness facilities. Equipment gets dropped or damaged all the time. Situations can develop that result in your facility being damaged by trainers, employees or members and customers who frequent it. Having to replace items or make property repairs while trying to generate enough revenue to expand and acquire additional workout items can be extremely challenging and expensive. A good gym business insurance policy that includes the right level of property damage can save you time, money and more in the long run.
Employee Practices
Can you weather the fallout of negligence, hazards, and other issues that can negatively impact your gym business? Many things could happen to derail your gym's operations, revenue, and reputation. It can get pretty expensive and time-consuming trying to overcome them without the right gym business insurance to minimize any losses. You don't need to work harder just because you may be new to the business side of the fitness industry. Successful fitness business professionals know it, and what many new and small gym business owners learn along the way is that their insurance policy is incomplete without employee practices coverage.
Workers' Compensation
No matter how you look at it, you could be held liable for real or alleged complaints regarding employee, trainer, or staff misconduct, negligence, etc. When you consider the potential impact on your personal and professional resources, assets, and life, it makes perfect sense to invest in the right coverage from the start to mitigate the risks of having employees, trainers, instructors, and other staff. You need more than a standard liability policy; you need proper workers' compensation coverage too.
Special Events
A good way to keep things interesting for customers and maintain a strong connection with the community is to have events. Whether those events are onsite, offsite, local or nationwide, it's challenging to keep track of all the details so you can successfully maneuver through every challenge without adequate support and insurance. Special event coverage is vital to ensure that your gym events and activities go off without a hitch. Same-day coverage certificates are available to minimize hurdles that you may encounter during every step of the planning process and beyond.
Coverage That Gives Your Gym the Credibility it Deserves
Having gym business insurance adds credibility. It shows that the owner is serious about their facility and willing to make the necessary investments to protect it and its customers/members. Insurance is a contingency plan that is only as good as the insurer that offers it. When choosing a policy, make sure to work with an insurer that offers the options you need.
Choosing the right level of coverage can be challenging. Not having enough coverage can make it hard to bounce back and meet each new issue head-on. The consequences of insufficient coverage can be draining on your finances, time, and other personal and professional resources. Having too much coverage can be a waste of time, money and more. It's necessary to carefully evaluate your business and its property and assets so you can purchase a level of business insurance that works best for your budget, business needs, and goals.
Gym Business Insurance That Never Sleeps
NexoFit offers insurance products that make it easier for fitness professionals to focus on pursuing their business dreams while managing gyms or fitness facilities and providing workout equipment, trainers, and other services to others. To learn more about how to maximize your gym business insurance with options that are unique to your gym, call 310-937-2007 to speak with one of our insurance representatives.
Categories
Fill out a short form to contact us with your questions or to receive a customized quote.
Recent Posts