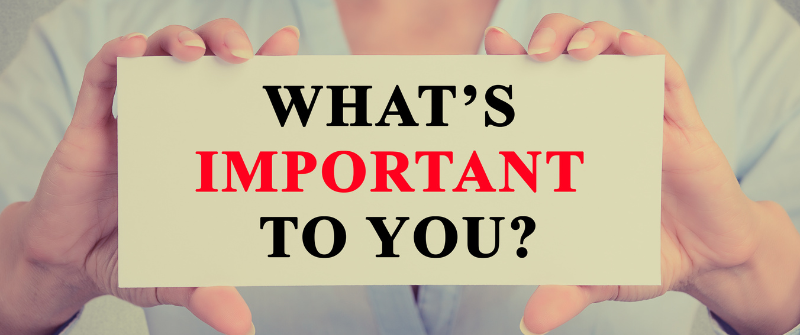 When it comes to insurance, there's no such thing as one-size-fits-all. Fitness industry insurance is essential for fitness businesses and professionals working in a niche or environment where mistakes and unique situations can lead to expensive legal consequences.
Choosing the right fitness industry insurance that's applicable to your niche is critical. To make it easier for fitness professionals to understand the importance and scope of coverage they may need, consider the following questions and answers about fitness industry insurance.
Why is fitness industry insurance more suitable than general or basic business coverage?
Because your gym or fitness center is vulnerable to liabilities that are specific to the fitness industry. For example, workout equipment that is improperly maintained or damaged could be a factor in injury claims, or negligence claims that arise from selling products like health drinks and supplements. These issues could result in litigation expenses, settlements, and medical bills.
Who should carry fitness insurance?
Personal trainers, fitness trainers, group exercise instructors, and fitness facility owners who offer services to consumers. Gym insurance is essential for facility owners who oversee operations. The more services a gym offers, the more comprehensive its fitness industry insurance policy needs to be. Fitness industry insurance is also ideal for boutique membership clubs, franchise operations, spin studios, health clubs, CrossFit box gyms and fitness centers, Pilates and yoga studios, and the growing number of specialty gyms. These specialty fitness centers cater directly to enthusiasts who prefer boutique fitness services and clubs that include niche-specific amenities.
Can every type of fitness center benefit from specialty insurance?
That depends upon several factors, including business model, services and amenities offered and the type of staff or trainers employed. You'll need to evaluate different policy options and your organization's operations to determine how comprehensive you want your coverage to be.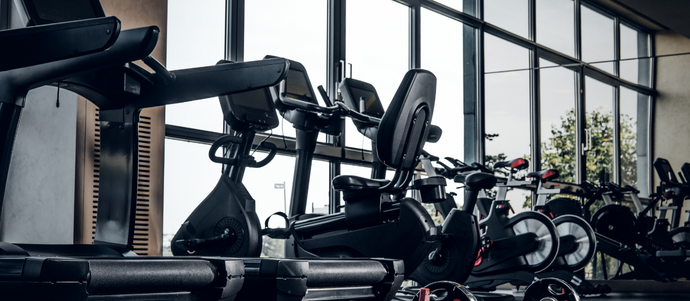 How comprehensive should your fitness industry insurance coverage be?
While that depends on the size of your gym or fitness facility. The best coverage typically includes these policy options:
General liability coverage for incidents related to guests, employees, and independent contractors or trainers.
Professional liability indemnification for protection against negligence claims that may arise from staff and customers.
Business Interruption insurance only covers shutdowns that occur due to direct physical loss of owned property. Covid or facility repairs are not covered causes of loss.
Workers' compensation to help cover expenses for work-related injuries, sickness, and employee or trainer misconduct.
Equipment replacement and repair coverage provides financial recourse for stolen dumbells, weight machines, air conditioning, treadmills, or gym equipment.
Personal property that covers offices, locker rooms, and common areas.
Premises liability coverage protects against potential lawsuits from folks injured on facility grounds.
Business services that complement your facility's operations and streamline costs and processes. NEXOSync is available to help simplify and lower operational costs and procedures. It includes employee background screenings, workers' compensation, payroll assistance, employee health and retirement benefits, and more.
How can I control my fitness insurance coverage costs?
To make fitness insurance more affordable and cost-effective for your situation, evaluate your business's unique needs and implement the following measures to reduce liabilities, especially from members.
Create a comprehensive handbook of rules and regulations governing your facility. Require patrons to sign a form acknowledging their responsibilities and assumed personal liabilities.
Prohibit patrons from using equipment without proper guidance or clearance.
Have an attorney draw up a standard release of liability statement for members to sign before participating in classes or using equipment.
Set up a reporting system to document any incidents that could result in legal action, no matter how minor those situations may seem.
Fitness Insurance Makes the Cost of Managing a Fitness Business Easier and More Rewarding
In today's fitness industry, there is no substitute or excuse for not having a trusted insurer in your corner rather than a random organization for basic or inadequate insurance coverage for your gym. NEXO can give you peace of mind and keep you from being overinsured. Fitness professionals know they can always count on us to be truthful about what coverage they may or may not need.
With NEXO, fitness and gym owners and professionals know exactly what they are getting and why they need it when they come to us for fitness insurance. We're a leading fitness industry insurer with over 15 years in the business and work with clients in all 50 states. We know the products and services fitness professionals need and leave no stone unturned to provide the exceptional quality products and customer service they desire and deserve.
You may know all there is to know about how to get people in shape and help them reach their health and workout goals, but unless you're on the fitness insurance side of things, you can benefit from having a trusted insurer like NEXO working beside you every step of the way. Furthermore, claims tend to come out of the blue when you least expect them, so there's a very good chance you'll sleep more soundly at night knowing all bases are covered.
We offer unique, custom, and bundled insurance products that minimize operational and liability risks to make being a fitness or gym business owner more rewarding, lucrative, and less stressful. Do yourself a favor, avoid the risks, and contact NEXO for all your fitness industry insurance needs (310) 937-2007.
Categories
Fill out a short form to contact us with your questions or to receive a customized quote.
Recent Posts