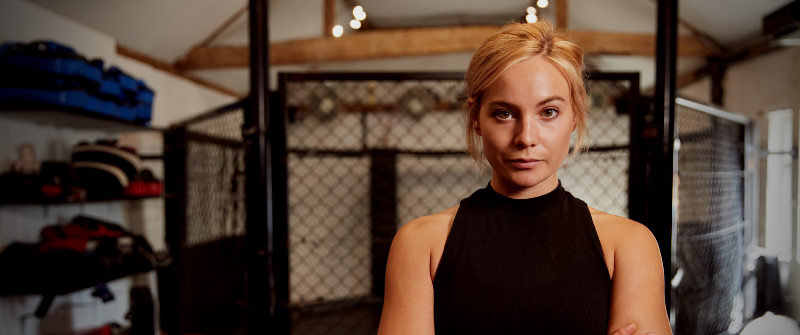 The legal concerns for any business are never-ending. For a gym owner, the list of considerations can be even more daunting. From employee safety to injury liability, there's a lot that can go wrong. With many new gyms opening, and more people working to maintain their health, it's important to be aware of any legal concerns affecting your business.

There are several details to consider when starting and running your gym, including zoning laws, insurance coverage, and liability issues. This blog post will address five common legal concerns that may concern you as an entrepreneur in the fitness industry or as a potential customer looking into joining a new facility:
Insurance
Gyms and fitness center owners must purchase a general liability policy to protect themselves and their guests from various mishaps that could happen in the gym.
Insurance companies will typically offer coverage for premises, personal injury, equipment damage, false arrest or imprisonment, plus other services they deem necessary based on your exposure level. The cost of insurance will vary depending on location and number of employees; however, it's important to have some form of protection since lawsuits can be costly.
Below are various types of insurances you can apply for your gym:
Liability Insurance
A strong insurance policy is necessary for a business like this. The trainer's and members' safety should be the top priority when it comes to your gym's well-being, but accidents do happen. In some cases, customers can have injuries that seem minor in themselves become life-altering or even fatal if they go untreated by competent medical professionals. Therefore, you need dependable liability coverage so no one else suffers due to something that could've been easily avoided.

Commercial Property Insurance
Commercial property insurance is necessary for any fitness business owner who owns their building or rents space. It pays up to the policy limits, covers damage due to various types of natural disasters and theft, and ensures your contents are covered as well.

Whether you have just one room that needs coverage from fire damages or want it all-inclusive with protection against hurricanes in addition to tornadoes causing destruction, commercial property insurance has got you covered!
Workers' Compensation Claims
What if you don't have the right coverage and your employees are injured at work? Workers' compensation insurance covers injuries sustained by the employees.

For instance, if an employee sustains a back injury while moving furniture for the gym and needs a physical therapy session to recover, workers' compensation covers the statutory benefits in the employee's state. Likewise, these benefits can be provided when employees suffer from heart attacks or other illnesses related to on-the-job stressors like noise exposure.
Discrimination Issues
As a gym owner, you might find yourself dealing with a variety of discrimination issues. When it comes time for hiring new employees, there are some limitations imposed by law. Still, they typically apply after an individual has been hired and when looking into promotions or raises.

Concerning sexual harassment, there is a very clear line of demarcation between what is legal and illegal. For example, you may not discriminate against an individual because the person has been victim of sexual harassment.

If someone does decide to file suit against your business, they will typically sue for damages in discrimination or employment issues. In some instances, it might also be possible for them to receive punitive damages on top of all other things.

In general, lawsuits are often expensive to both defend and prosecute, so make sure that every detail is documented as well as any conversations with individuals involved or witnesses.
Employment Law
Another legal concern for business owners is employment law. When hiring employees, an employer must provide a certain amount of information to them and pay their wages each week or on payday. It is the parties' responsibility to ensure that they comply with all laws pertaining to labor issues.

Understanding all details about employment will help you to avoid lawsuits. Failure to observe employment laws will result in heavy fines or even jail time. Lawsuits resulting from employment laws can also lead to costly damages to your fitness facility.
Occupational Safety and Health Act (OSHA)
Owning a gym requires you to adhere to the safety standards set out in OSHA. This act establishes minimum workplace safety requirements for businesses in general. While there are few exemptions to this law, most of these do not apply to gyms.

As a gym owner, you must ensure that your staff and clients have safe access to equipment with anti-slip surfaces, that all weights are properly loaded on racks with weight limits posted prominently for each piece of equipment so that no one exceeds them during workouts or exercises, and that the floor surface is non-slippery without being abrasive like a concrete floor. Failure to observe OSHA guidelines could lead to fines, penalties, and even criminal charges.
Get Your Business License
A gym is like any other business, so you are required to get a license for operation. It is also necessary that the facility owner has obtained their fitness trainer certification and teaching certificate from an accredited institution before opening.

A business license protects you from potential lawsuits should someone sue you because of an injury. It also protects your customers from lawsuits as they can be held accountable for any injuries on their property.

The process to obtain a business license varies depending on the state but usually entails filling out some paperwork and submitting it, then waiting about two weeks before receiving confirmation to use the facility at all times, including weekends.
NEXO Fitness Solutions can help you navigate these five legal concerns. We offer a number of insurance options to protect your business, including property and liability coverage. Our knowledgeable staff is here for you at any time with the answers to your questions about our policies or prices. Contact us today for an insurance plan that meets your needs and budget!
Categories
Fill out a short form to contact us with your questions or to receive a customized quote.
Recent Posts