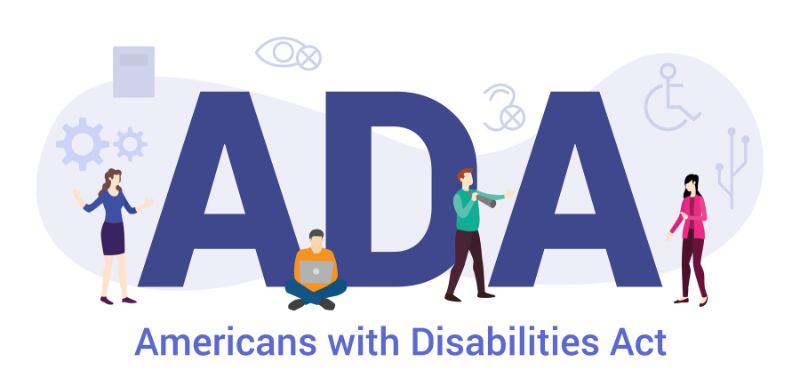 Part of being a successful fitness business owner is taking time to learn and implement measures to maintain member and employee safety and organizational compliance with regional, state, and federal regulations. Of particular concern is accessibility and how it applies to your gym facility. People with disabilities are among the most overlooked audiences for gyms and fitness centers across the country. They are an untapped market with profit potential for business owners looking for additional ways to incorporate more inclusion and diversity into their setups to increase membership growth and improve profits and success.
The American Disabilities Act (ADA) requires all facilities, including gyms and workout centers, to be safe, adequately equipped, and maintained to optimize their accessibility to non-disabled and disabled patrons. This requirement includes people with disabilities or physical challenges. Failure to adhere to ADA standards can result in fines, low membership engagement and retention, less profitability, and lawsuits. Here are some strategies for fitness professionals to use to bring their facilities up to code and increase their appeal and accessibility to those with disabilities.
Common Barriers Found in Gyms and Fitness Centers
Narrow paths, uneven flooring, limited space, and overcrowded layouts make it difficult for those with disabilities to access and use fitness equipment and enjoy their gym experience. These concerns and many more also make it difficult for them to maintain their health and fitness goals, which often include using exercise and workout equipment to rehab, condition, and strengthen their bodies. Some of these barriers are easily rectified, while others may require renovations or improvements to the property.
Modify Gym Layout and Accessibility
To start, gym owners should evaluate their facility's layout to ensure sufficient space for disabled members and non-disabled customers to work out and use the equipment. Expert preferences for floor spacing requirements for wheelchair users and people with disabilities tend to vary. However, federal law requires gyms to maintain a minimum of 30"x48" between all aisles, furniture, and equipment.
Maintain Disability Friendly Flooring and Entrances
ADA standards also require business owners to eliminate thresholds higher than ½ inch and to put in ramps for people with mobility and physical difficulties to maneuver safely over curbs and other uneven areas.
Entrances and exits are another critical matter that limits accessibility for people with disabilities who like to frequent gyms and fitness centers. Many successful gym owners find it easier to maintain ADA compliance with automatic doors that allow individuals who may not be able to open them independently to push a button and gain access to the building.
All doorways must be wide enough for members in wheelchairs or who use other assistive medical equipment to navigate freely throughout the premises and around exercise machines safely and with ease.
Follow the ADA Checklist for Existing Facilities
The ADA Checklist for Existing Facilities is the best place to start if you are concerned that your gym or fitness center is not ADA-friendly. The checklist provides exact measurements for walkways, spaces near equipment, handrails, and the placement of any other device or amenity that allows for full accessibility.
Many gym and fitness center owners may be overwhelmed by the ADA requirements. Some requirements may mean major renovations or relocation for owners, translating into higher operational, maintenance, and repair expenses. For everyone, the American Disability Act for fitness facilities means lower liabilities, litigation risks, and a better reputation.
It's critical for gym and fitness facility owners to make every reasonable attempt to ensure their business adheres to all ADA standards, so they can attract people with disabilities to increase gym memberships and improve the overall experience.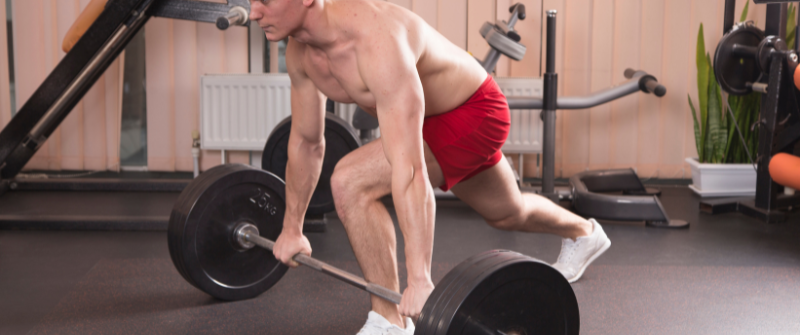 Understand Member Challenges to Fill in the Gaps
Even the most compliant businesses encounter issues where it is best to rely on the disabled community and regular members for input for solutions. Routinely survey guests to learn ways to make it easier for all members to access and use the premises and all services and amenities fairly and equally, regardless of their physical impairments. Some recommendations may even seem like common sense measures over and above what the ADA checklist suggests.
It's critical for fitness professionals to understand their members' unique challenges and make continuous improvements and accommodations to meet them and comply with the ADA standards for fitness facilities. By incorporating these considerations from the start, members, regardless of ability or medical capacity, feel more valued and loyal to their fitness center of choice and motivated about their fitness goals.
ADA Fitness Standards and Industry Insurance
ADA standards are necessary to minimize accident and injury risks. Employee and member accidents are common in the fitness niche. Besides investing in quality equipment, optimizing facility layout, and making pertinent changes for safety and accessibility, fitness insurance is necessary to help offset associated risks to staff, guests and owners. Even strict compliance with ADA guidelines is not enough to prevent every foreseeable incident that could negatively impact business operations, especially when there are members with physical limitations onsite.
Fitness professionals must provide all members with safe access to the gym amenities, equipment, and services they offer, regardless of expertise. The need for ADA compliance is universal. Yet, the path to ensuring equality for members is not without its challenges. Therefore, proper fitness insurance coverage is vital!
To learn more about ADA standards for your gym facility or a risk assessment, contact NEXO Fit today (310) 937-2007.
Categories
Fill out a short form to contact us with your questions or to receive a customized quote.
Recent Posts