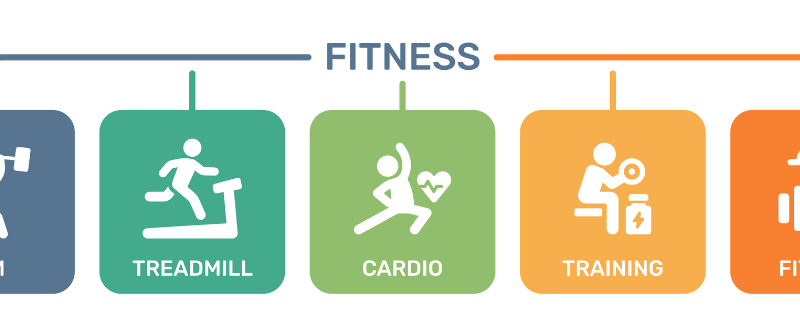 There's no shortage of business ideas and opportunities to consider in the fitness industry. Professionals from all walks of life and various experience levels can open up their own fitness business in their chosen niche or area of expertise.
Anyone with dreams of owning a fitness business has two options to bring them to life: either purchase a gym franchise or start from scratch. Starting a gym from the ground up is not for everyone, although it can be a quite rewarding experience for those with the drive, commitment, and resources to put in the hard work. Also, building a gym or fitness facility from the ground up is not easy, nor is it ideal for those just starting out or with limited financial and professional resources.
Many business-minded fitness enthusiasts can bypass many of the headaches and challenges associated with being a startup by purchasing a franchise. However, franchises aren't for everyone. While being an independent business owner may seem like the obvious choice to some, franchises are an excellent opportunity for those who are enamored with the idea of starting with an established business model.
Both business models remain very popular despite the pros and cons of franchises and startups. For example, private gym owners have the flexibility and freedom to establish their businesses on their terms. They retain complete control over brand development, marketing and advertising tactics, business model creation, and structure. They can pick and choose to offer any services or amenities they desire.
On the other hand, franchise owners have less freedom and more restrictions regarding how they run their businesses. Also, they are not allowed to offer certain services or amenities without explicit permission from their affiliated company.
Determining the best type of fitness business opportunity can be difficult, especially when trying to decipher truth from fiction in the industry. Despite affiliation with larger and more successful organizations, not every franchise is profitable. Success outcomes are highest among professionals who purchase a gym franchise in a niche they are most passionate about.
What Kind of Gym Franchise Is Best?
The best franchises are those that practically run themselves. The franchise market for gyms and fitness centers is quite saturated. Though there is no shortage of brands and business models to choose from, research is one of the most valuable tools business professionals can use to determine the type of gym franchise that's best for them.
Consider Multiple Options
Examine your personal business goals and the different types of franchise models that are best structured to help you achieve them. The possibilities are endless in the fitness industry, especially when you take note of the different fitness, weight loss, CrossFit, gyms and amenities, and boutique services you can specialize in. Many successful franchise professionals find it most beneficial to allow their experience, training, and other personal factors to influence their decisions.
Startup and Operational Requirements
No two franchises are the same. Though there are similarities and differences to consider, the best franchise opportunities offer comprehensive support and services and resources to franchisees. These resources are essential for professionals to successfully navigate issues and challenges as they learn the ropes and become better acquainted with their businesses. It's necessary to consider personal and professional goals and fitness background to confidently purchase a gym franchise that best meets your situation.
Work Within a Budget
Franchises are generally more desirable to fitness professionals than independent professionals due to expenses. No matter how you look at things, it costs money to run a business. While startup costs are typically lower for franchises, additional fees may be required along the way that can make running one less financially rewarding down the road.
It's important to research options and costs to determine long-term affordability and profitability. Some franchise opportunities offer low investment costs because they require franchisees to pay administrative fees, secure and maintain their equipment or facility, etc.
A primary goal of purchasing a franchise is to make profits faster. Yet, that's not possible with the wrong franchise opportunity. Franchises come equipped with proven income generation strategies for newbies and professionals to rely on as they become more acquainted with the ins and outs of operating a business.
Ideally, before purchasing a gym franchise, review your finances with a professional finance expert to ensure they're adequate to absorb your business costs. Doing so can keep you from leveraging personal assets for unanticipated or unavoidable business or litigation expenses.
Get Your Credentials and Business Paperwork in Order
Before purchasing a gym franchise, you'll need to complete an application and submit documentation. You may even need certain credentials, certifications, permits, and fitness industry insurance coverage, based on the type of franchise. Some franchises also require applicants to interview to assess their suitability before they can become franchisees.
Part of becoming a successful franchise owner is putting forth the effort to cover all bases before the purchase and application phase. Franchises eliminate many preliminary steps involved in starting and running a gym business. Yet, many fitness enthusiasts find it beneficial to adopt an entrepreneurial or startup mindset to ensure they don't overlook anything of critical importance that may impede their chances of success.
As exciting as it may seem to own a business, being a successful fitness franchise owner requires due diligence and the right business and support resources. Fortunately, NEXO Fit offers those things and so much more. Contact us today at (310) 937-2007.
Categories
Fill out a short form to contact us with your questions or to receive a customized quote.
Recent Posts