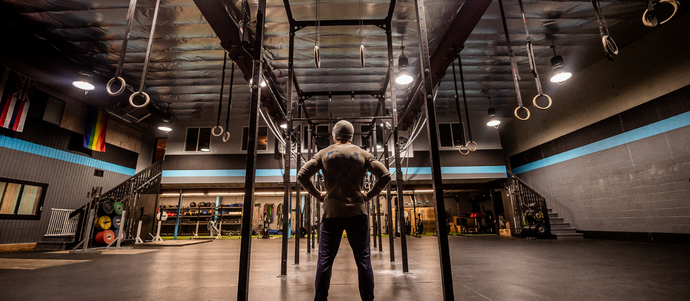 It's often said that the best business ideas are those involving the things you love. If you're ready to embark on a rewarding career in the fitness industry, you should weigh the pros and cons of owning a gym before deciding the type of business you'd like to start. Just like it takes time, commitment, and hard work to build muscle and strength, so does owning a successful gym business.
Below, we discuss the pros and cons of owning and operating a gym in the United States for fitness enthusiasts thinking about taking the plunge into the business side of things.


Gym Ownership in the United States
If you're thinking about opening up a gym, it is important to know what you're in for. Learning the pros and cons of gym ownership requires you to know some key industry statistics first.
Popular chains boast the highest number of members and generate some of the highest annual revenues in the gym industry. Statistics show that US-based gyms generate over 32 billion dollars annually. This is higher than gyms operating in other countries like the United Kingdom and Germany, where annual revenue is significantly lower.


Pros of Owning a Gym
Owning a gym can be lucrative, but owners must put in the work for success. Now that you know the revenue potential for owning a gym let's talk about a few of the upsides.
Professionally and Financially Rewarding
A mutually beneficial partnership between gym owners and fitness enthusiasts works out well when owners generate revenue and fitness buffs have a safe and clean environment to work out that is close to home. Gym owners can make thousands of dollars by selling memberships and fitness products. But they must offer the right products and services.
Gym Owners Get Healthy at Work
Owning a gym is healthy! Active gym owners can keep up with their health goals during their day-to-day business operations. Along with maintaining fitness equipment and answering questions from members, gym owners are rarely in one place as they help staff members negotiate new contracts, adhere to business operating standards, and manage fitness equipment.
Gym owners can take advantage of testing out the latest fitness equipment without buying a gym membership!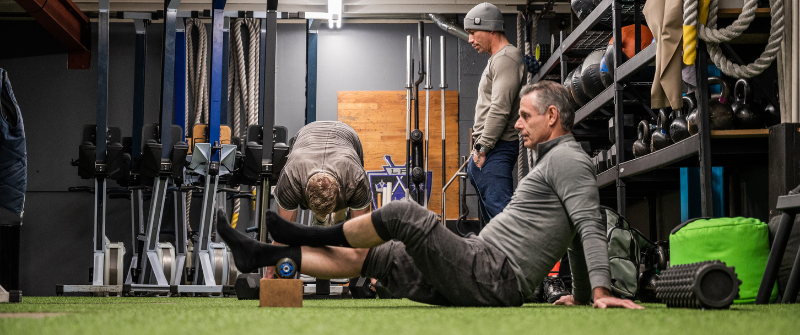 Third-Party Perks
Gym owners can forage strategic partnerships with third-party fitness equipment resellers and fitness industry retailers. Business partnerships can lead to some significant savings for gym members and revenue for owners. Popular choices include gym equipment, athletic wear, health and nutrition supplements, and related fitness products.
The benefits of owning a gym are unlimited, depending on the marketing strategy, products, and membership campaigns gym owners employ.


Cons of Owning a Gym
With so much potential and promise, owning a gym is not all sunshine and roses. It takes a lot of hard work, time, and resources to achieve success. And even more to maintain it. In order to avoid common mistakes and maximize the chances of success, it helps to know the cons of owning a gym.
Market Saturation
Fitness industry experts say health clubs, membership-based gyms, and for-profit fitness centers have saturated the gym market worldwide. Competition for new members is high. It is up to business-savvy gym owners to create marketing and membership-building strategies that help them stand out from the thousands of other membership-based facilities operating in the US. The best way to do that is to stay on top of the trends in the industry, diversify revenue streams and offer members the best amenities and services.
Employee Turnover
Based on the large number of gyms operating in the US, gym employees have the pick of the litter when it comes to fitness jobs. Gym owners who want to attract and keep top fitness talent should utilize hiring strategies that boost employee engagement and loyalty. That means providing continuous opportunities for personal and professional growth and development, offering a comprehensive benefits package, and investing in workers' compensation insurance and gym liability insurance to mitigate risks, liabilities, and other issues that lead to poor employee retention.
Gym Insurance
Whether you're thinking of starting a gym business or managing one, it's necessary to consider how fitness or gym insurance can help you enjoy more of the pros and fewer of the disadvantages.
Lots of things could go wrong in your gym's daily operations that cause financial hardship and difficulty in keeping your facility operational. It's not easy to anticipate or account for every possible liability or risk associated with owning and operating a gym.
Gym insurance is essential for professionals who want to sleep well at night, knowing their gym business is covered just in case the unexpected occurs. In most cases, especially when it comes to gym accidents, injuries, and complaints, a gym liability insurance policy from an industry-trusted insurer like NEXO is all it takes.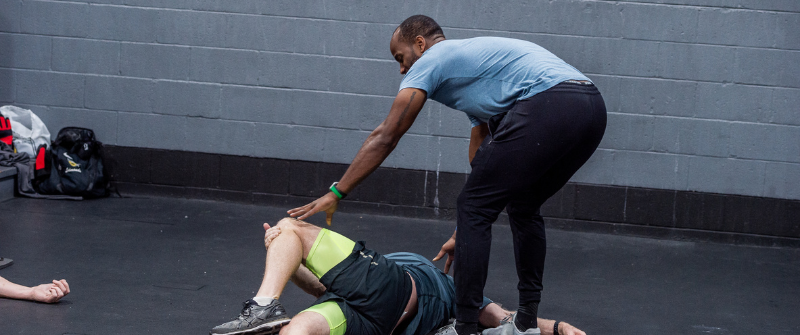 NEXO offers various insurance products and business services so fitness professionals can focus on their passion for fitness. While they centralize their efforts on training and engaging their members, we at NEXO do all the heavy lifting to minimize the financial consequences of doing business.
We also offer NEXOSync, a combination of payroll, employee benefits, and certain administrative functions to help minimize their costs as well.
To learn more about owning a gym or for gym insurance coverage and quote information, contact NEXO at (310) 362-6503.
Categories
Fill out a short form to contact us with your questions or to receive a customized quote.
Recent Posts