PTX is the secret weapon of successful gym owners everywhere. If you're scratching your head in confusion, don't worry and keep reading. PTX is a revolutionary new trend that's quickly changing the game for gym owners everywhere.
It's no secret that the most successful gym owners look out for their members by offering comprehensive services, amenities, and convenience. Trainers and owners looking to grow their membership have no shortage of options to consider, from equipment to supplements and nutrition programs. While those offerings are a significant revenue stream for many, there's a missing link that these offerings do little to address, physical therapy.
Physical therapy is a gym service that members secretly desire. Every year, millions of people sustain injuries at the gym that require them to undergo physical therapy for recovery before going back to the gym. Reinjuries are common too. It's a vicious cycle that many facility owners have struggled to find a solution to until now.
According to the most recent census, over 70 million are entering their golden years. Unlike retirees of past generations, today's older adults are more fit and active well into their senior years. And they're not letting their age slow them down.


What Is PTX?
PTX or PTX therapy is a wellness and health optimization program designed specifically for fitness centers and gyms without onsite physical therapists or services. The program enables athletes and gym members to recover faster so they can get back to the playing field or gym faster.
If you want to target this demographic and others, offering services and amenities that better meet member health and fitness needs in and outside of the gym is a good idea. Here's how PTX can grow your gym membership.


Boosts and Diversifies Gym Revenue
Diversification is key when it comes to gym profits. Having multiple streams of income makes it easier to grow your business and membership for long-term profitability. Not only does PTX offer a great and invaluable service for members and employees, but its revenue also helps cushion your business from the volatility of the industry.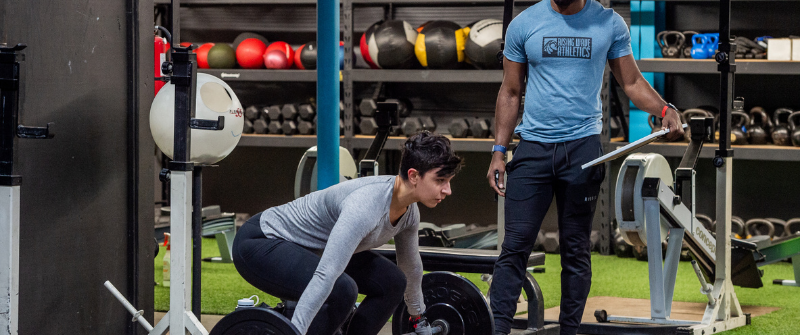 Faster Care for Members
Getting in shape and building muscle hurts. Workout injuries and muscle strains can make it difficult for members to get to the gym or feel motivated about their health and fitness goals. Partnering with PTX allows members to receive physical therapy and wellness services on demand without leaving the gym. Physical therapy is not just for occupational injuries. It's extremely beneficial for workout and fitness injuries as well.
PTX provides members with supplemental yet personalized therapeutic services that cater to their entire body. PTX doesn't require medical referrals, prescriptions, or appointments. Members win big by not having to go to their doctor or body specialist for non-pharmacological pain management or occupational recovery. Gym owners win because of the valuable therapeutic benefits PTX provides to their members. PTX is a worthy amenity to add to your facility's services.


Increases Member Retention and Safety
Gym owners win big by keeping their members in the gym longer so they can reap the full benefits of their experience. Fewer accidents mean a lower member churn rate. No credible or successful professional wants to be known as the owner of a facility who sends customers out the door in worse shape than when they enter. As common as accidents and injuries are in the fitness sphere, PTX is the key to mitigating them.
For gym owners, PTX increases safety and reduces liability risks with minimal expense. Mobility issues, falls, and injuries are common in the fitness sphere, but for older members and seniors, these risks skyrocket tremendously. Trips, falls, and workout accidents can be costly for gym owners, especially if they lead to poor reviews, litigation, lost revenue, and membership cancellations.
PTX decreases member complaints and improves member and facility safety by bridging the gaps in communication, training techniques, and physical movement to prevent injuries, pain, and training-related accidents.
Fitness professionals in it to win it know that the key to squashing the competition and winning over members is to provide training and services that cater to their entire body and complement their fitness goals. PTX does that and more. Members gain greater peace of mind. And owners win because PTX makes it easier for them to achieve their membership and business goals with very little effort and financial investment.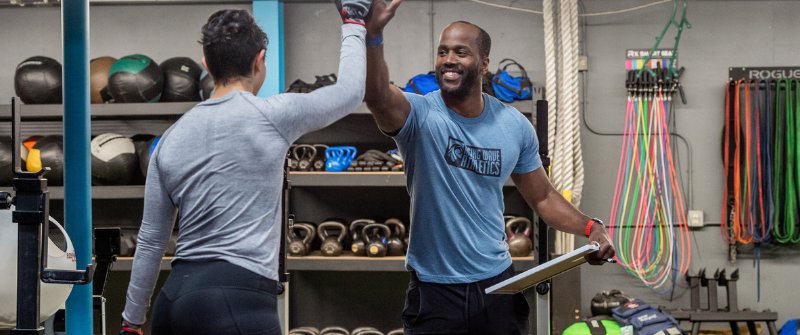 The NEXO and PTX Connection
NEXO has over 15 years in the industry and knows exactly what professionals need to succeed. We offer comprehensive and affordable insurance products, NEXOSync, our concierge of fitness administrative services, and PTX. Fitness professionals from all walks of life can find the resources they need from us. NEXO's mission is to help fitness facilities with their biggest challenge – finding affordable and comprehensive insurance. With years of experience, we've made the buying process easier than ever with quick response times, online efficiency, and great customer service.
By partnering with PTX, we make it easier and more affordable for fitness professionals to give their clients what they want, the ultimate gym or workout experience with minimal risk and all the rewards. As a testament to our commitment to delivering the best and most competitive pricing and services around, we've partnered with PTX so NEXO clients can continue to win and increase their memberships and revenue.


Try PTX Today!
Sign up to try PTX today! NEXO clients get the first month free! NEXO members also enjoy exclusive discounts on monthly, quarterly, and annual memberships.
With NEXO and PTX, there are always opportunities to give members the complete gym experience by incorporating PTX Therapy into your service offerings. Contact us to sign up for PTX or speak with an agent today!
Categories
Fill out a short form to contact us with your questions or to receive a customized quote.
Recent Posts