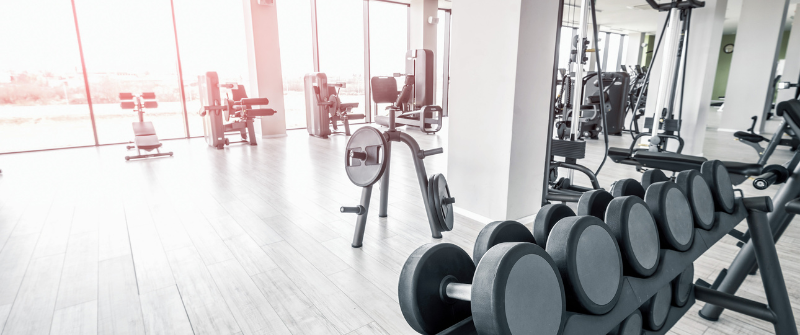 There are many things to think about when buying a fitness center. It's not as simple as picking a business opportunity and signing on the dotted line. You need to know about the industry and what it takes to run a fitness center successfully. You'll also need to know how to discover the right opportunity, create a solid business plan, and be prepared to invest time and money into your new venture.
This article discusses some key things to consider when buying a fitness center. We'll also talk about the importance of fitness insurance for professionals.
Do Your Research
Before you buy a fitness center, it's essential to do your research. This industry is constantly changing, and you must be knowledgeable about the latest trends and insights to edge out competitors. What was popular a few weeks, months, or even years ago isn't necessarily going to be too popular now.
Fitness practices and techniques are constantly evolving, making it more important than ever for professionals to amass the appropriate credentials to increase their industry and specialty credibility and marketability.
Don't neglect to research the competition. Learn what your competitors are doing, working on, and so forth. Attend networking events and interact with industry professionals to learn the lingo, perspectives, recommendations, and opportunities.
Researching the competition and networking can give you a good idea of what to do and what not to do when buying a fitness center. Studying the competition can provide valuable insight into what you should do and what to avoid when buying a fitness center and operating one.
Create a Business Plan
After the research is done, it's time to create a business plan. This is a critical step in the process of buying a fitness center. A solid business plan outlines your goals and the steps you'll need to take to achieve them.
It should also include a business structure, marketing strategy, operating budget, risk and litigation management, financial projections, etc. Without a practical business plan, fitness center financing options are limited.
Invest in Fitness Insurance
As a fitness professional, it's crucial to invest in fitness insurance. A good policy offers protection from normal and not-so-common liabilities that you may encounter as a gym or fitness center owner.
If accidents or situations occur that cause member, guest, employee, or trainer injuries or harm, you, as the owner, could be held responsible for medical bills and associated damages without insurance. Fitness insurance is a substantial investment that keeps your business safe, profitable, and operational.
Insurance is a must! Few business owners can survive the financial perils of liabilities without putting their career and personal assets at risk. With business ownership and operational costs mounting, having suitable fitness center insurance coverage makes practical sense.
Consider Costs & Set Budget
Of course, it's critical not to overlook your finances when buying a fitness center. There are many expected and unexpected expenses to account for when purchasing a fitness center and operating it.
Don't forget to factor in equipment, renovations, marketing, and insurance when calculating costs. It's essential to create a budget and stick to it. Otherwise, you could find yourself in over your head financially.
Get the Right Team in Place
Another important consideration is the team you put in place to help run your fitness center. You'll need qualified and experienced instructors, trainers, and staff.
Staff and trainers are a reflection of the facility owner. They should be passionate about fitness and helping others reach their goals. Their work ethic and fitness experience should complement your gym's mission. With the right team in place, you can provide an excellent experience for your customers.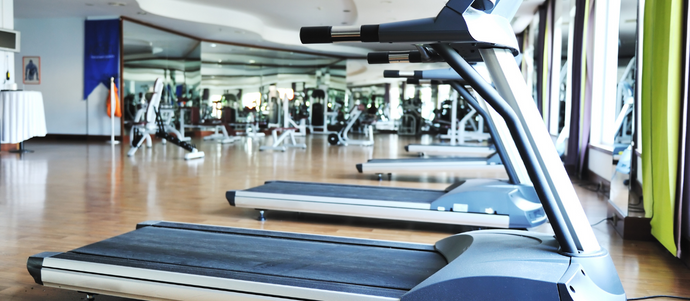 Mistakes to Avoid When Buying a Fitness Center
Now that you know some of the things to consider when buying a fitness center, let's talk about some common mistakes to avoid.
Unrealistic Expectations
Unnecessary and challenging business situations and poor decisions arise when fitness professionals have unrealistic expectations. Owning and operating a business takes time, money, and effort to be successful. Don't expect to make much money overnight. Building and maintaining a thriving fitness center requires hard work, dedication, and the right resources.
Marketing
Another mistake is skimping on the marketing. Word of mouth may be one of the most successful marketing tactics out there. Yet, many fitness professionals fail to realize its true potential for their gym business. There are also other ways to market and increase brand recognition for your fitness center.
Out of the various proven advertising methods available, none are as effective as those that are derived from trial and error. If you don't market your fitness center to attract customers, no one will know it exists.
Competition
There are always other businesses vying for attention. You must make sure your marketing stands out and targets your ideal customer. Besides advertising, ensure your fitness center provides your member base and potential clients with the services and amenities they desire to meet and exceed their fitness goals and needs.
Income and Profits
Another mistake is not having enough capital. Every business has start-up costs and operational expenses. Do your homework and ensure you have an adequate abundance of financial resources to cover the costs of running a fitness center after acquiring it. Not having enough finances in place could cause you to dip into profits and take on debt prematurely or unnecessarily.
Don't ignore your financial projections. It's essential to create realistic financial projections for your fitness center. This will help you track your progress so you can meet all financial milestones in a timely manner.
When looking at fitness centers for sale, don't fall prey to the lure of profit potential. Make sure you research and understand what you're paying for and what you'll need to do to achieve success and maintain it. Otherwise, you could end up overpaying for a business that doesn't live up to its potential.
With the right team in place, a solid marketing strategy, the right resources, and a credible and trusted fitness insurer, you can purchase and operate a thriving fitness center.
For additional professional gym and fitness resources, check out the Nexo Fit blog here.
To learn more about fitness industry insurance or for a policy review or quote, call (310) 362-6446.
Categories
Fill out a short form to contact us with your questions or to receive a customized quote.
Recent Posts