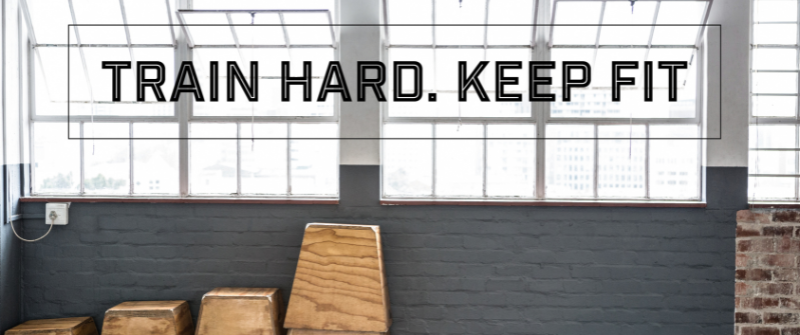 CrossFit gym owners have a lot of options when it comes to advertising and marketing their businesses. However, knowing which strategies to use to meet their goals is not easy, especially with so much misinformation available. Though the best efforts are derived through trial or fire, time is of the essence. And financial resources are not available.
To grow as a business and expand, a solid foundation is necessary that incorporates various marketing aspects tailored to your CrossFit gym's unique and specialized needs. Attracting and retaining members requires more than a catchy commercial or online ad campaign. An adaptable and sustainable yet tested and proven approach is best. CrossFit gym owners can improve their reputations and gain more business by employing the following advertising strategies for marketing a CrossFit gym in 2022.
Appeal to Customer Sentiment
People grow attached to things they know, like brands. They even incorporate their favorite brands into various aspects of their lives because of their emotional connection to them. The more you know about your customers, the easier it is to engage them emotionally in your brand. You must know who your customers are and what they want.
Being in the CrossFit business industry means you're no stranger to pulling out the stops to achieve your goals. By putting the time and effort into establishing your CrossFit gym as the "one" from the start, you can avoid many pitfalls and obstacles that lead to poor membership interest and growth.
Market your brand by showing demonstrating to potential members how unique your CrossFit gym is. Focus on making them feel there's no better place to be than your facility when they want to have fun or workout. Many CrossFit gyms use equipment and convenience products, such as workout gear, accessories, and supplements, to strategically advertise their gym and enhance the CrossFit member experience.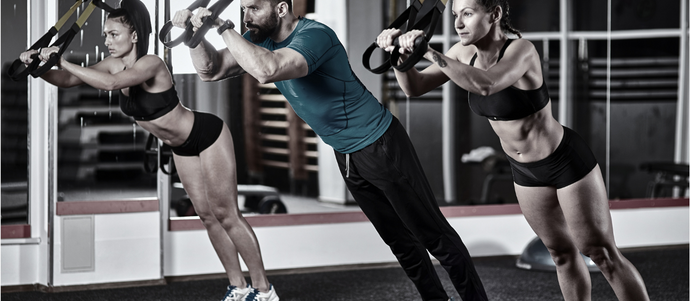 Get Members Involved
Successful CrossFit gym owners know that boosting member engagement is key to optimizing their marketing efforts. Engagement is much more than getting feedback and likes on social media or a business review. It also involves getting members to believe that your facility is where they want to be. The best way to do that is with word-of-mouth advertising.
Word-of-mouth advertising is easy when you have a good relationship with clients. Show how much you care about them and their health by offering daily classes, contests, CrossFit equipment, events, and opportunities that meet their current needs and leave them yearning for the next visit to your CrossFit gym. This is also essential to boost member devotion or loyalty. Personalizing the customer experience helps increase member loyalty.
The more loyal your customers are to you, the more they will talk about your brand to attract new customers. It is a very effective form of marketing because customer engagement is much higher when there are positive peer and member reviews, especially from within the CrossFit community. Each time you do this, word-of-mouth advertising is created, and it doesn't cost anything more than a solid effort to create the best gym experience.


Offer Convenience
There are many ways to advertise your CrossFit gym and gain more clients, but one of the most effective methods involves offering customers convenience. By making it easier and more appealing for people to access your facility, the easier it is for them to justify sticking with your brand as a member. This can be done in many ways. Flexible class scheduling, amenities, fitness gear and equipment, nutrition support, and skilled CrossFit trainers or affiliates are great areas to start with.
For example, scheduling workout sessions at times when people are available is essential. It's important to provide convenience for individuals with obligations that prevent them from utilizing your CrossFit gym at inopportune times. Many people work during the day. That leaves the early mornings, evenings, and weekends open for people who want to work out and get in shape.


Rinse and Repeat
One aspect of advertising strategies for marketing a CrossFit gym in 2022 that often gets overlooked is that it never stops. In order to grow and evolve with the times, CrossFit business owners must be able to transform their advertising and marketing tactics, so they continue to perform well in the market and outrank their competitors.
CrossFit gym owners should always have short- and long-term goals so that when customers come for a particular product or service, they don't have any reason to go anywhere else. The best way to achieve this is to bring in the new while keeping and tweaking the old yet effective marketing measures for better results.


Marketing a CrossFit Gym in 2022 Is Not for the Unprepared
Once you have accomplished your main goal of establishing a new CrossFit gym, you need to think about some things that have come along with it, including marketing a CrossFit gym in 2022. You may have other goals or visions for what the new gym should look like, and these goals and dreams may change over time. That is okay. It's essential to keep these priorities in mind as you work towards your fitness and business goals.
CrossFit is more than a brand; it's a movement and way of life for millions. Successful gym owners know they must incorporate their customers into every aspect of their marketing plans to reach their business targets and help them determine their next steps.
Fortunately, NEXO Fit offers CrossFit professionals the support and business resources they need, including comprehensive insurance products.
or give us a call at
to speak with one of our representatives for a business review to learn solutions that work best for your CrossFit or fitness business.
---
Categories
Fill out a short form to contact us with your questions or to receive a customized quote.
Recent Posts